Antec 380W Earthwatts power supply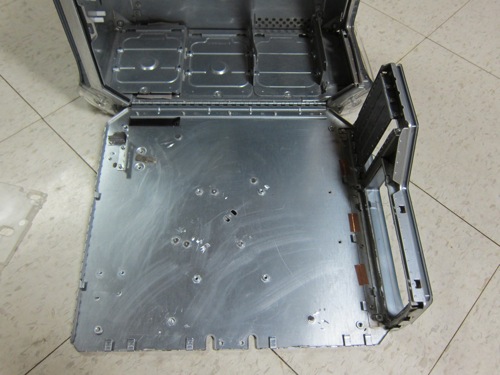 The case opened, with the motherboard removed. The plastic external cover with the Apple logo is attached to the metal panel with 4 screws. The orginal motherboard stand-offs don't fit the holes on PC motherboards and had to be cut off with a Dremel and sanded down and smoothed using an angle grinder. The back connectors plate didn't fit my motherboard - also removed using the Dremel. An hour and 3 Dremel blades later, the surface was ready to go!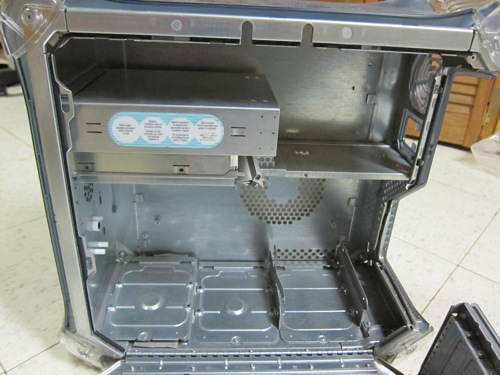 Another picture, showing the original hard drive, CD-ROM and power supply removed. A standard ATX power supply actually fits in this case.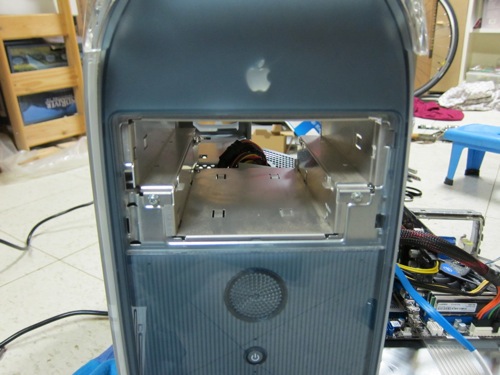 The front face-plate removed using a flat-head screwdriver.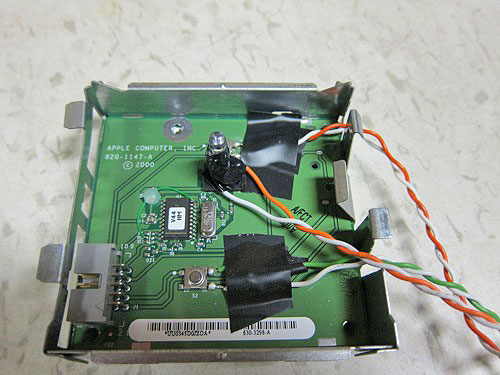 I wanted to re-use the power and reset switches on the original system panel from the G4. I took some unused jumper cables from an old PC case and soldered them to the power and reset buttons on the Mac system panel circuit board. I soldered another wire to a white LED that will be powered on when the system is on.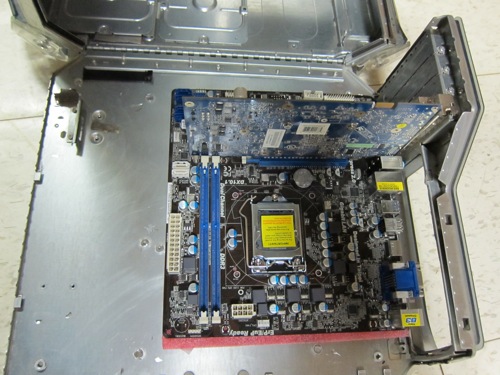 Positioning the new motherboard and marking the holes for the new stand-offs. My mATX board barely fit. A full ATX board will NOT fit. Also a thick video card will not work (I've tried using a Geforce 8800GT with a thick passive heatsink).

The new motherboard and CPU secured in place.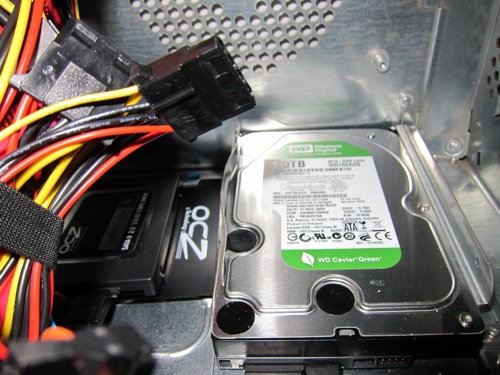 The hard drives sit at the bottom of the case.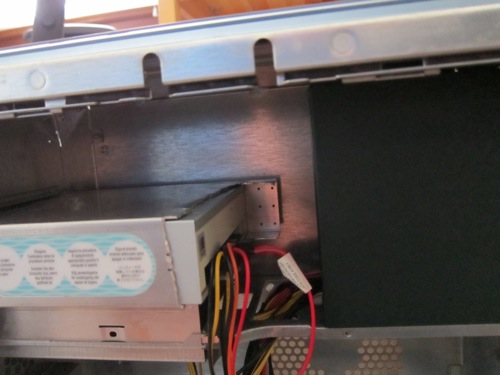 The memory sticks had some clearance issues with the CDROM cage, I had to resolve it by shortening the cage using the Dremel (about an inch). Depending on how your motherboard is laid out, you may also need a short CDROM drive to make it work.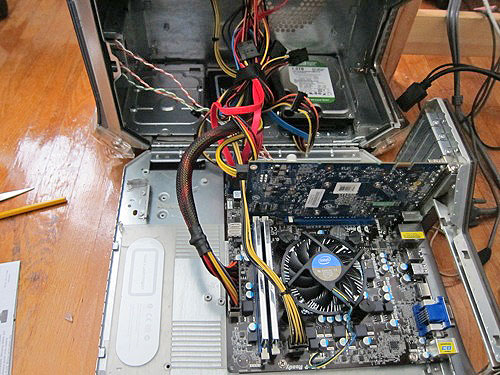 Everything connected and ready to go...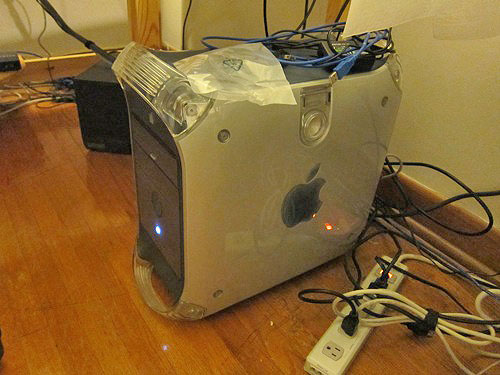 ... and it works!