Urban Gardening - 2013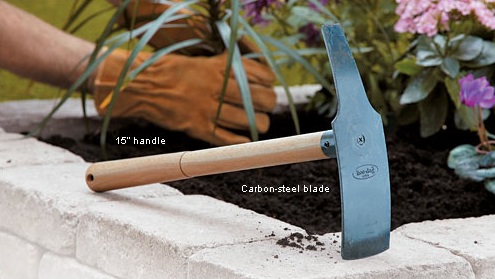 The Hoe Dag. I picked up this new tool at Lee Valley to replace a hand tiller that I use to transplant seedlings. It's a lot lighter than the hand tiller, very comfortable to use and made short work of planting all of my kale and tomato plants. It's not cheap, but I think it's hand-made in the USA and the build quality is quite good.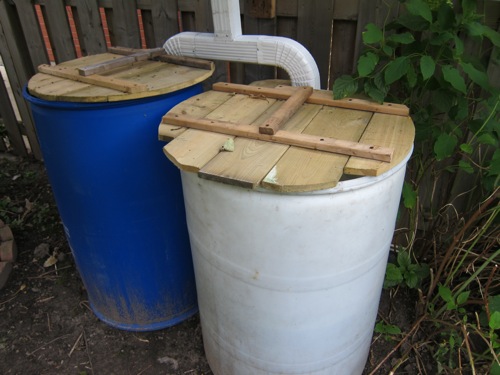 We added a couple of rain barrels to store water for the plants. Bought one 55 gallon (200 L) barrel on Kijiji for $20 and got the other one for free from my neighbour. I cut the tops off and built removable wooden covers. Rain collected from my neighbor's shed is diverted into the barrels through a hole in the cover. When these are full, I can generously water my entire veg garden for 4 days. To get the water, I dip a watering can into the barrel.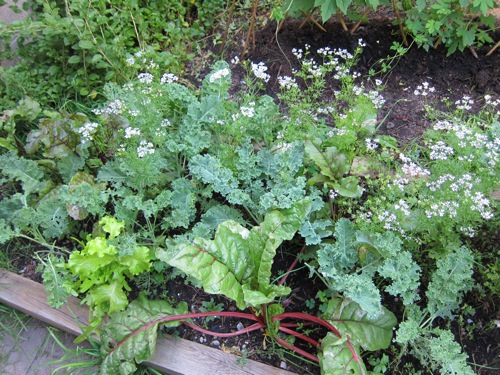 A mix of kale, lettuce, beets, cilantro and chives.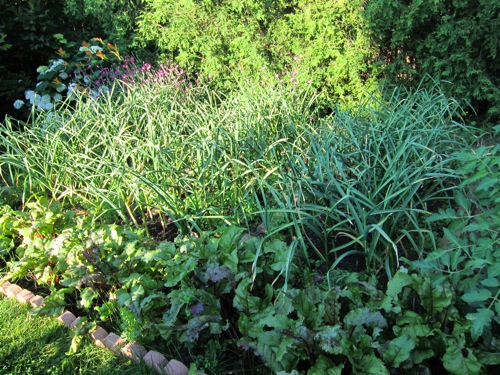 Garlic and beets; both are relatively easy to grow and maintenance free.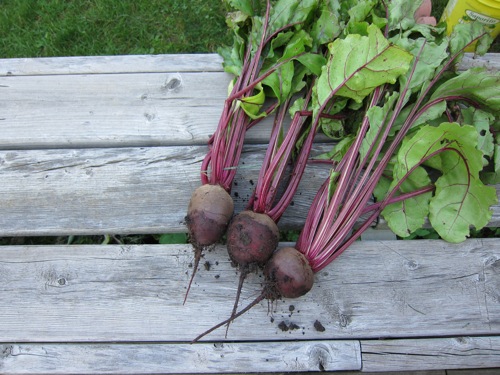 Some harvested beets. I usually roast them with a bit of butter, salt and pepper.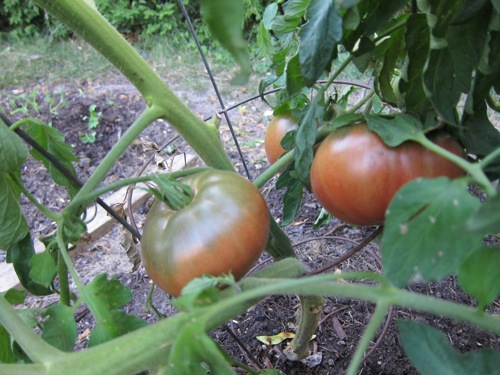 'Purple Cherokee' tomatoes. These have beautiful dark red/purple flesh and excellent tomato flavor; great in bacon and tomato sandwiches.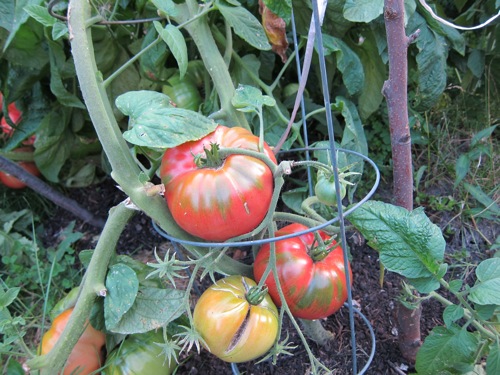 'Brandywine' tomatoes. Another heirloom variety; these can get very large.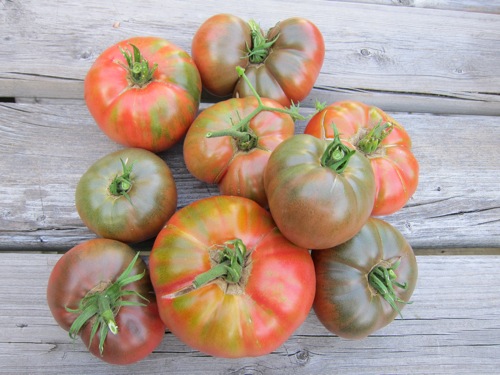 When they ripen, we usually can't eat them fast enough. Surplus goes to neighbours.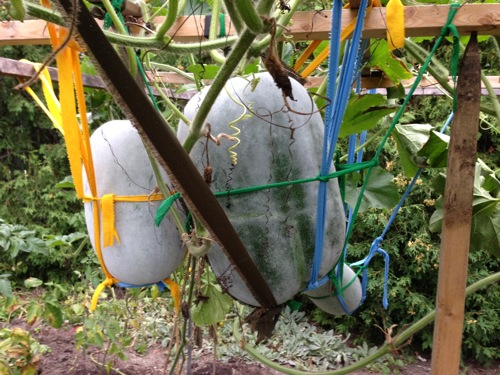 Fuzzy/winter melons. These can get huge (> 30 lbs) and need support to hold them in place. We usually save around 10 of the big ones and they would last through winter.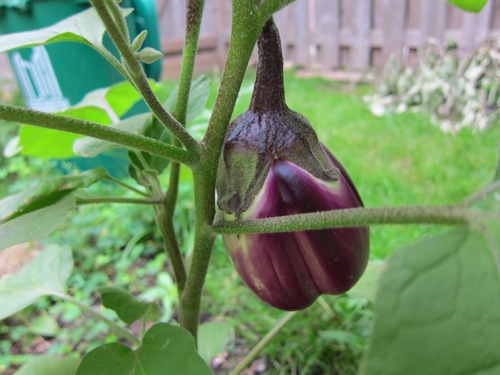 Italian eggplant; one of two new crops that we tried growing this year. These are smaller than the typical North American varieties. They don't seem to need a lot of maintenance. We only had two plants this year, and will probably grow more next year.

The chayote - the other new crop that we grew this year. Originally native to Mexico, this gourd/squash can be found in some Asian food marts. The chayote plant is highly fruitful - I've heard you can get several hundred fruits from a single plant. I think you can eat it raw, but I use them in stir-frys, soups and stews.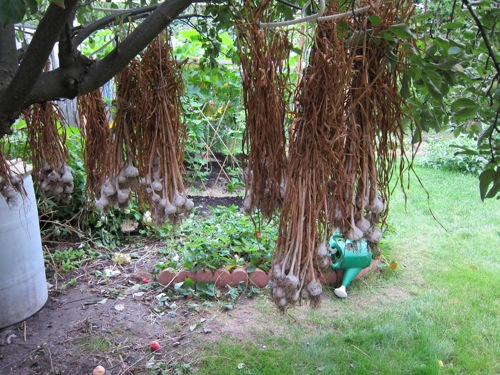 My pride and joy - garlic. These are being cured/dried under a tree; the process usually takes about 3 weeks.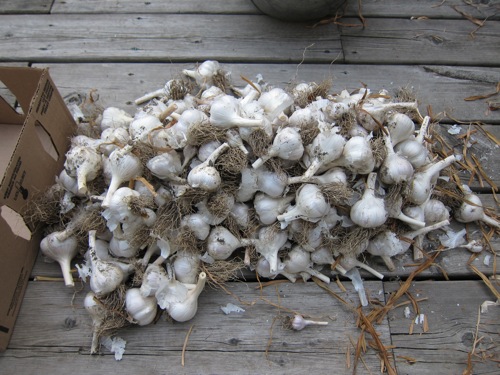 A crapload of garlic. :-)