Urban Gardening - 2023
Climate change is real. It is happening right now.
-- Leonardo Di Caprio
With unprecedented wildfires blazing across Canada and other parts of the world, it's hard to turn a blind eye to climate change and its impact on our lives.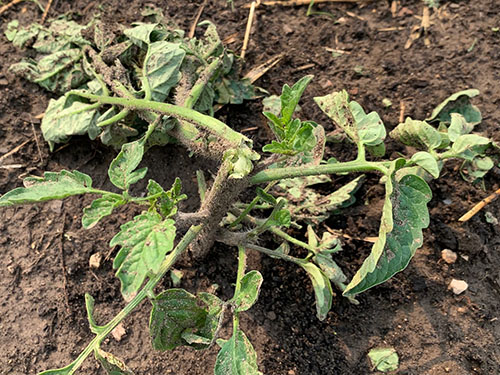 What used to be rare weather conditions are now becoming increasingly common. We had a hail storm in mid May - with hail stones the size of golf balls - which devastated many of my tomato and pepper seedlings. I had spare seedlings to replace the severely damaged ones, but it still sucked to see them being snapped in half.

I used to use tomato cages to grow tomatoes, but the cages were flimsy and were not able to support the weight of large tomatoes. I experimented with a new method this year using reclaimed wood. The posts were 2x4s and the side guard rails were 1x3s. It took a bit of time and effort to set up and tear down, but it worked well - much better than the tomato cages.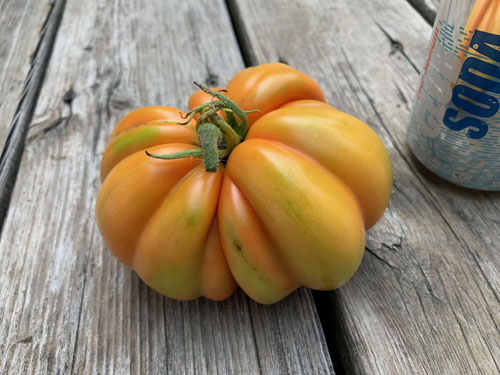 Sicilian Saucer tomato. A heirloom variety from (presumably) Sicily, this tomato can grow quite large - I've grown ones that were the size of a small kid's head, and weighed a few pounds. My neighbour at the allotment garden gave me one last year from which I saved the seeds. Some of them come in cool & weird shapes. Best used in sauces, they are also great when sliced and eaten fresh in a sandwich.

Black Strawberry tomato. When ripe, these come in beautiful, marbled shades of black and red. Firm, fruity and juicy, they are awesome for snacking on or in a salad. Highly productive (they come in large clusters of 6-10), rugged, and early harvestable -- try growing them if you're into tomatoes.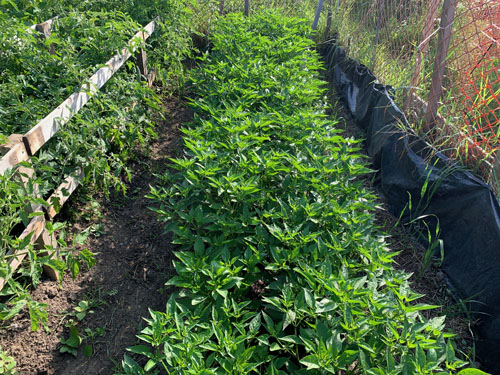 Shishito peppers (or kkwari in Korean). I love shishito peppers, but they can be pricey at stores - I've seen Costco selling small bags of them for $10. Decided to try growing it this year. I planted a row of 14 plants. Had I known how productive they are, I think I could/should have settled with maybe 6-8 plants. The plant is small and compact, but when the weather gets hot, there are tons of peppers.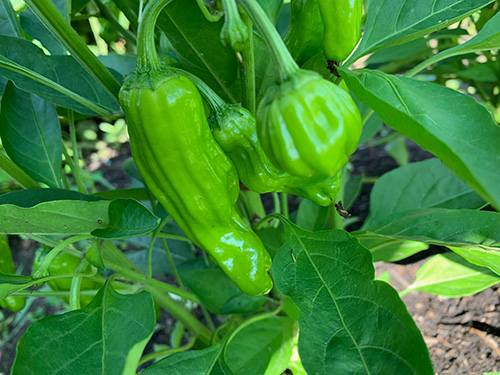 Most of the peppers are the size of a finger, but some come in odd and irregular shapes. They are not spicy (for the most part), but occassionally you'll come across one that has a mild kick to it. They are best when harvested green; if you wait long enough, they turn red, and I find the skin and the edible seeds become tough and fibrous at that point.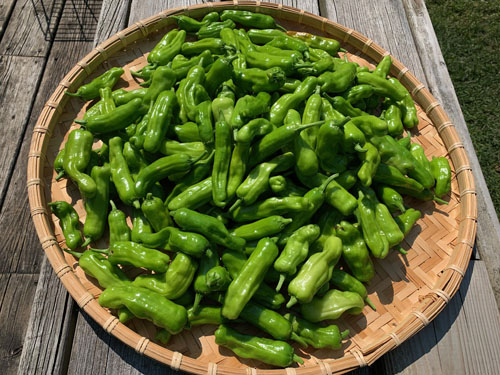 As I've said above, I think I went overboard with the peppers. During the peak harvesting window (early to mid August), I was eating them every day, for lunch and dinner. They are tasty when lightly pan fried with a bit of garlic, salt and butter. You can also use them as mini stuffing peppers.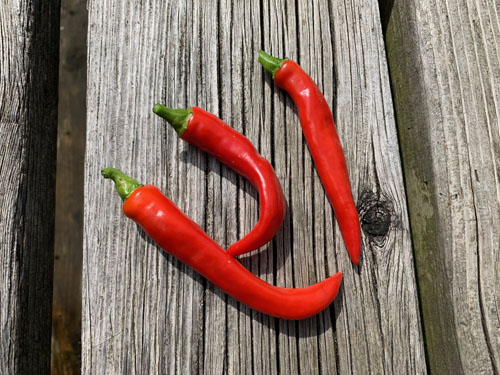 Ring of Fire chili peppers. Aptly named, as you'll discover when going to the washroom the day after eating them. :) They aren't super spicy, but the spiciness lingers for a long time in your mouth. I dry them and add them sparingly to soy sauce; with a bit of vinegar, it makes a great dipping sauce for dumplings.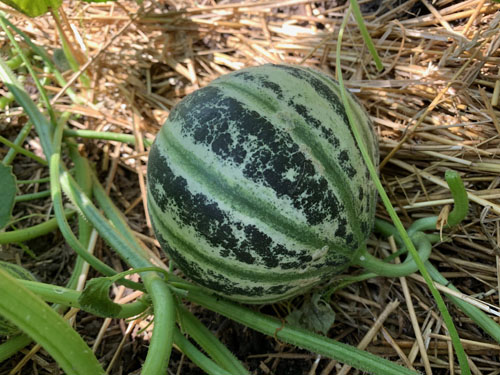 Kajari melon. Originating in Punjab, it is able to grow in relatively short seasons (in North America). I've been on a melon quest for the past few years, trying out new varieties of melons every year. This one caught my eye and I decided to give it a shot. Very productive, each plant produces several melons.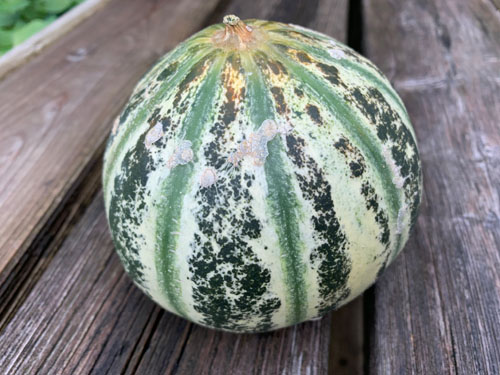 When fully ripe, the skin of this melon turns a red-orange color, with green stripes. This one that I harvested wasn't fully ripe, but I decided to harvest it anyway because the vine had dried up and died (there was a stretch of extremely hot and dry weather). It was the largest one on the vine, and weighed maybe 2 lbs. Will try again next year!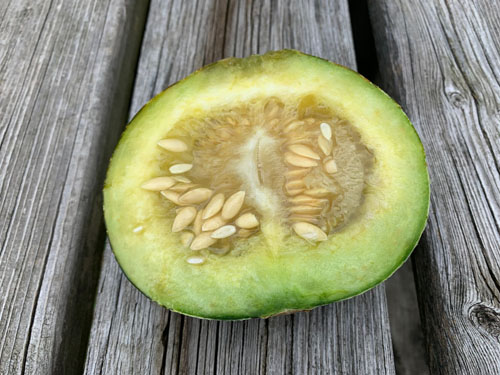 The melon has green flesh, similar to honeydew. Other growers have described it as a sweet and aromatic honeydew melon, but I found the sweetness lacking - most likely because it was unripe. It was very juicy, however.