Urban Gardening - 2012
A
nother growing season has come and gone at my suburban garden and I had a great time! I removed an area of 5ft x 20ft of sod this year to make room for more arable land - by hand with only a shovel and hoe. The work was tough, but very satisfying. As with previous years, I took regular weekend trips to my local waste depot to get free compost. This year, I bought a full-spectrum fluorescent grow light to start my seeds/seedlings indoor, which worked a lot better than my
home-made version
.
Tomatoes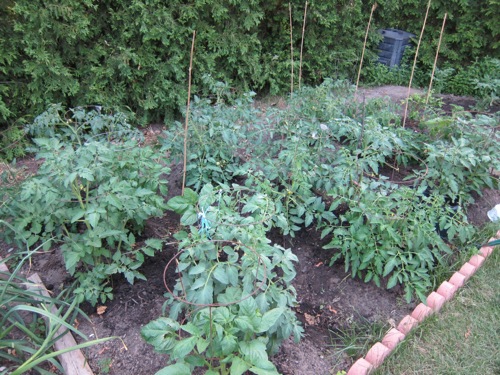 3 rows of tomatoes of different varieties: brandywine, cherokee purple and some lemon boys.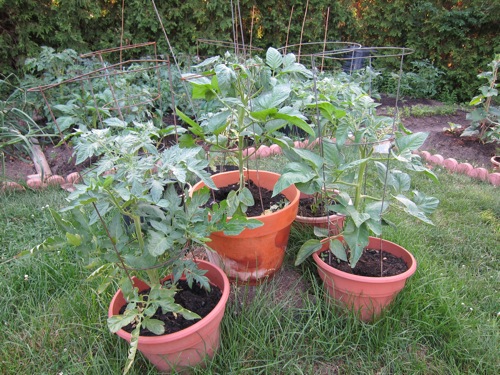 More tomatoes in containers. These didn't turn out as well as those planted in the ground. I think the pots were too small and the water was drying out too quickly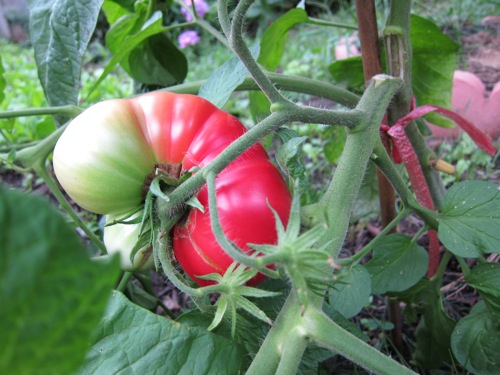 A beautiful brandywine tomato, on the vine. These things get pretty huge!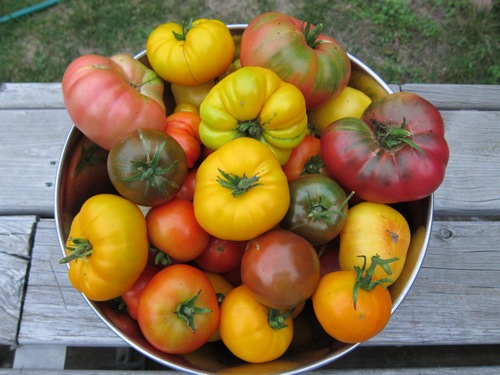 I don't know what I'll do with these! :)
mmm.. Melons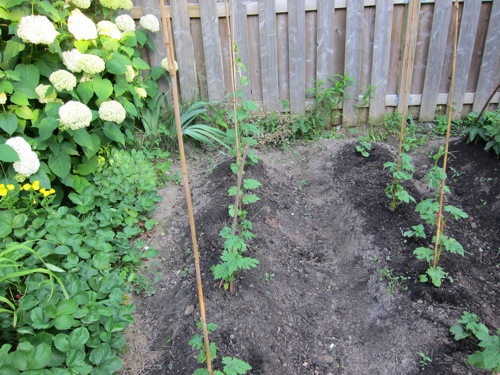 Bitter melon seedlings.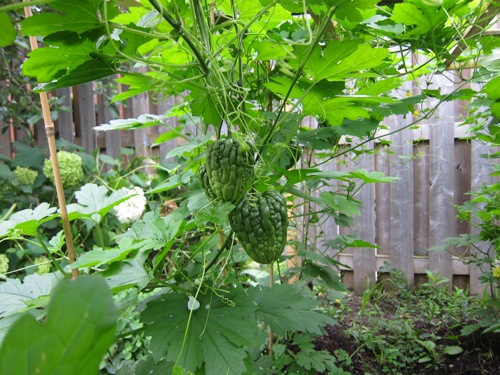 Bitter melons ready to pick. These are short and stout, unlike the long ones that you typically find in asian food marts. Each weighs 1-2 pounds.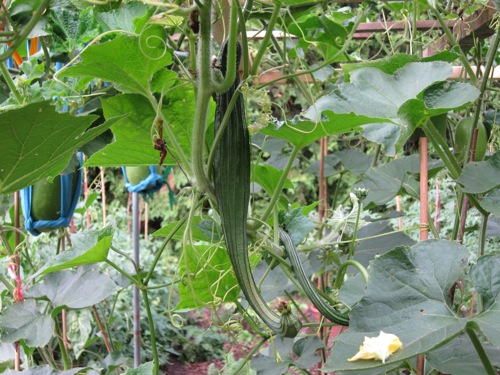 Chinese okra. Didn't have a lot of luck with these, only 3 of them were harvested, out of 4 plants.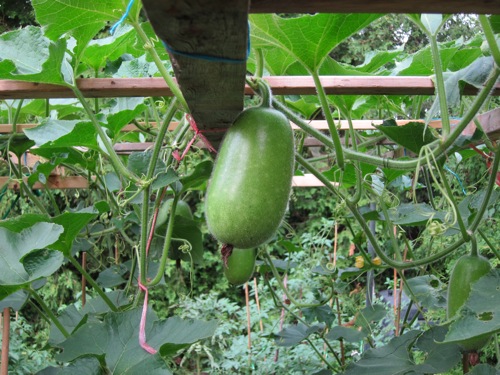 Fuzzy melons. Out of the three types of melon we grew this year, I think these were the easiest to grow, and they get rather large. A good type of melon to grow if you're starting out with asian melons/gourds.
Beans/peas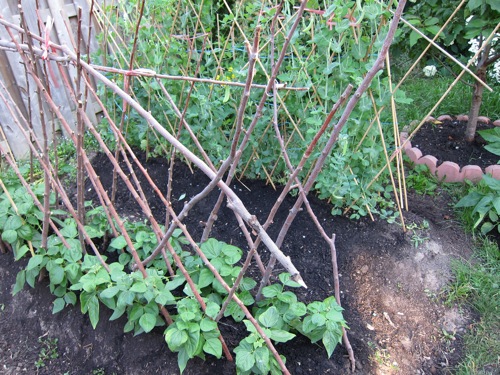 A few rows of pole beans/peas and bush beans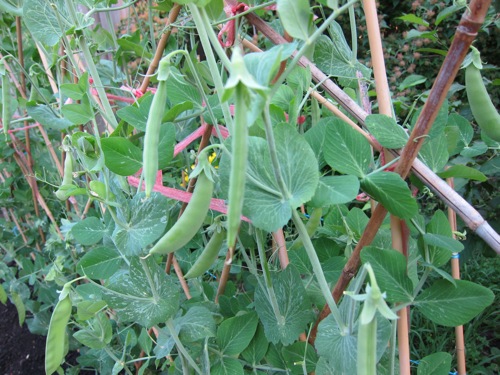 Sugar snap peas and snow peas. Very sweet when freshly picked and eaten.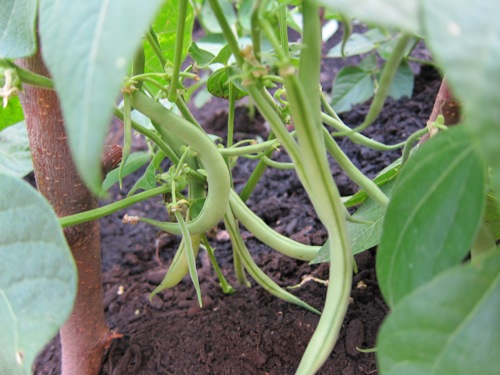 Some bush beans. I love these stir-fried with garlic, chili peppers and black bean sauce.
Garlic and herbs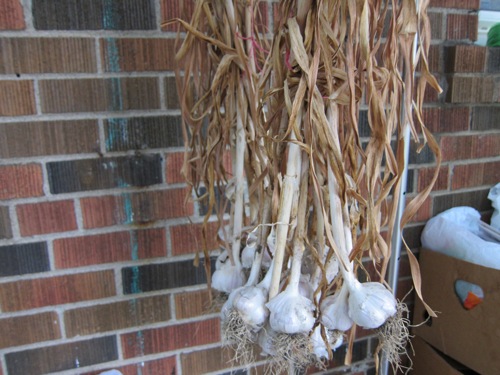 Garlic being cured and dried. Grew a lot more garlic this year. These were grown from bulbs harvested last year.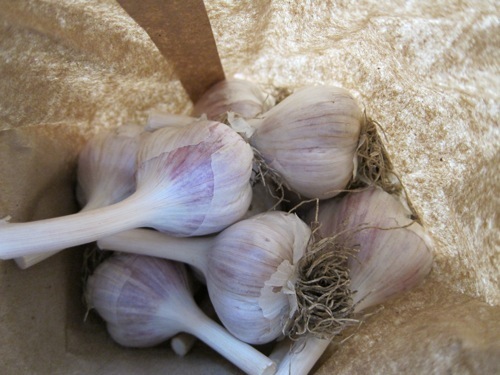 A bag of cured, purple-hardnecks. These are mild tasting and yummy. I roast the bulbs and eat them whole.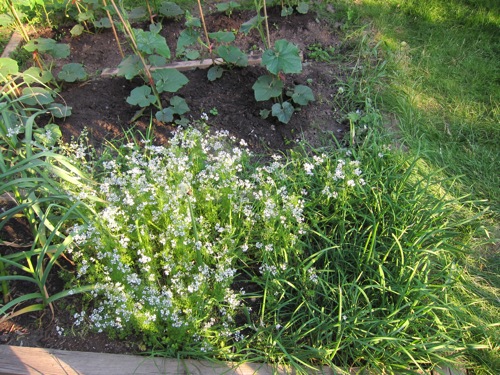 My herb patch: cilantro, marjoram and chives
Beets and Carrots
I love beets and carrots.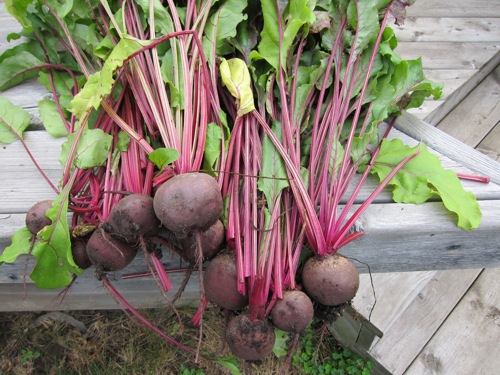 First time growing beets. Tried the 'Detroit Red' variety and they were pretty easy to grow. Didn't really have to do much to them; just regular compost and watering. The leaves are also edible. I use them in stir-frys.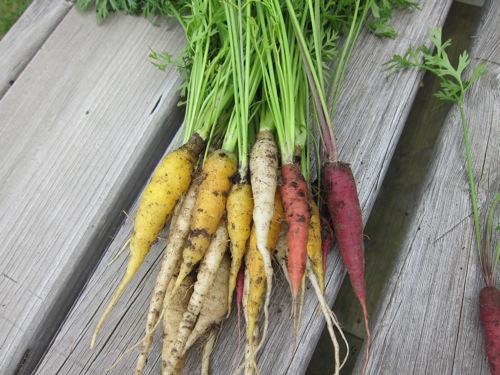 Coloured carrots; I have never seen these before. The red ones have a slightly stronger flavor, delicious when roasted. If you want carrots of a decent size, you have to thin the plants out when they are small. I didn't do a very good job :)